Photo Courtesy of: Andy Mclemore
In 2014, Forbes valued the NFL at more than $45 billion, with the average team value increasing over $300 million from the year before. The average NFL player makes just under $6 million in the span of a 3 year career. That is close to 5 times the amount the average college-educated American earns in a lifetime.

Yet, in a working paper called "Bankruptcy Rates Among NFL Players With Short-Lived Income Spikes" published by the National Bureau of Economic Research (NBER), 15.7% of retired players file for bankruptcy by the 12th year of retirement. This 15.7% statistic lies in stark contrast to a Sports Illustrated article published in 2009 that claimed 78% of former NFL players are bankrupt or facing financial problems by the 2nd year of retirement.

The same NBER paper compares their findings to another study: the National Longitudinal Survey of Youth 1997 (NLSY). The NLSY covered a similar time frame of men at a similar age and reported a rate of .3% of men that filed for bankruptcy after 12 years of retirement.

Most players on their way to the pros will be staying at their colleges for at least 3 years, as the NFL requires 3 years of college to be eligible for the draft. Meanwhile, college football's 20 most valuable teams have an average value of $85 million and generated a combined $1.3 billion in revenue last year.


Click Here to Check Out a Compilation of 33 Financial Literacy Studies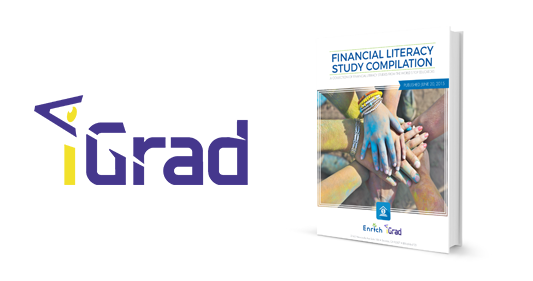 This has led to the often misguided assumption that college football teams are taking advantage of their student athletes and exploiting them for profits. However, it's not the colleges keeping student-athletes at the amateur level, but the NFL. The real failure to the students (and later professionals) is that organizations have not taken enough action to protect players from making financial mistakes.

Mississippi State offers a blueprint for helping students take responsibility of their future. For student athletes that are receiving cost-of-attendance scholarships, there is a required financial education curriculum that students must complete every month. One of the incentives in place for this program--besides an education that will increase their earning potential outside of sports--is an additional $5,156 a year on top of the school's yearly cost.

The NFL has more recently instituted a rookie financial literacy symposium as well as a financial wellness program in which athletes are taught the importance of budgeting, planning and capping unchecked spending. However, the rate at which retired athletes have filed for bankruptcy calls for more urgent action, and access to the tools necessary for building a life after football.